Thursday, August 23, 2007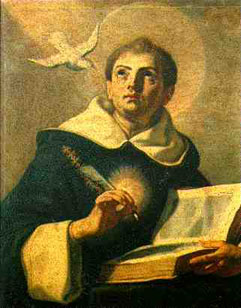 Brothers and Sisters in Christ,
I noticed that the last few posts are dealing with the imminent resumption of classes for many of us in the next couple of weeks. As several of my fellow discerners have pointed out, school presents its own challenges, which are not solely confined to academia. There are certain things that one encounters at schools, especially public schools, that run contrary to Catholic social teachings For example, my freshman year at St. Thomas, I lived on a freshman-only floor, and the majority of the guys I lived with loved to get drunk, and there were things that happened that shocked me. I remember one night in particular when I was trying to sleep, and I was absolutely certain I heard my neighbor and his girlfriend having sex in the room next door. When faced with dilemmas like these, it's easy to get frustrated and despair, but we must see these challenges as opportunities. However, tactics are important, as we do not want to make the problems worse. In most situations, I would say that living our faith by leading by example is the best way to make positive changes on college campuses and in high schools. Some cases, however, may require intervention, but we have to pick our battles. School-sponsored groups promoting behaviors and/or lifestyles contrary to Catholic morals rre very hard to stop, but if there's a young woman you know on campus who's thinking about abortion, I'd try to intervene in that case. Also, at the University of Minnesota in Minneapolis, there was an explicitly anti-Catholic play called "The Pope and The Witch staged by the drama department, and my seminarian friends organized a public rosary outside the drama building there that I took part in. In cases like these two, intervention is warranted, but otherwise I'd say that leading by example suffices.
If a specific situation arises, and you don't know what to do, I'd recommend talking to a trusted Catholic friend or a priest, nun, monk, deacon, or seminarian you know well. If you can't find any of the above, you can e-mail me and I'll try to help you as best I can.
Remember that the saints can also help you, particularly St. Thomas Aquinas (pictured above) who is patron of colleges and students.
Below is a prayer that has helped me a lot with surviving college, both academically and spiritually.
The Prayer of St. Thomas Aquinas
Grant, O Merciful God,
That I May Ardently Desire
Prudently Examine
Truthfully Acknowledge
And Perfectly Accomplish
What Is Pleasing To Thee
For The Praise And Glory of Thy Name
Amen
May God Bless us with the means we need to do His will on our high school and colleges campuses.
In Christ,
LandOLakes Jesuit
+ Ad Majorem Dei Gloriam +