Thursday, December 06, 2007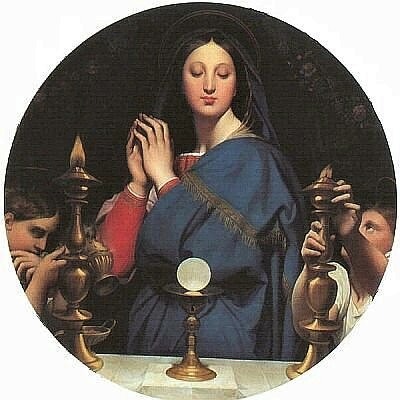 In case you haven't seen the news on
Fr Tim's blog
, or over on
Rorate Cæli
, the Congregation for the Clergy is writing to all Bishops to propose Perpetual Eucharistic Adoration "to the benefit of all Priests and Priestly Vocations".
Here in my own Archdiocese there is Eucharistic Adoration every Saturday in the Cathedral, and whilst the Congregation acknowledges that Perpetual Adoration is not always possible, I would love to see the frequency/duration certainly increase. I hope this initiative is actively supported by all the Bishops.
Rorate Cæli
has the full text of H.E. Cardinal Hummes' letter, which is very encouraging.
(Image: fisheaters.com)